2 Good Stories from LAC Members
Blog
Hiking
October 2, 2022
Hi all:
I'm excited to share two stories from two different LACers in this week's email. 
Huge kudos to Meg Clews for completing her hikes of the NH 48 4000-footers. She started her NH 4000′ journey in 1984 on Mount Moosilauke and this past Thursday she summited the last 4000' on her list, Mount Jefferson. She wrote, "Super beautiful day up on Jefferson – started out windy and cloudy, but the clouds broke and we had some fleeting views of Mount Washington!" Next up for Meg is the Long Trail in VT. She's already hiked all the Maine 4000-footers, so that will complete all of the New England 4000-footers. Woot woot!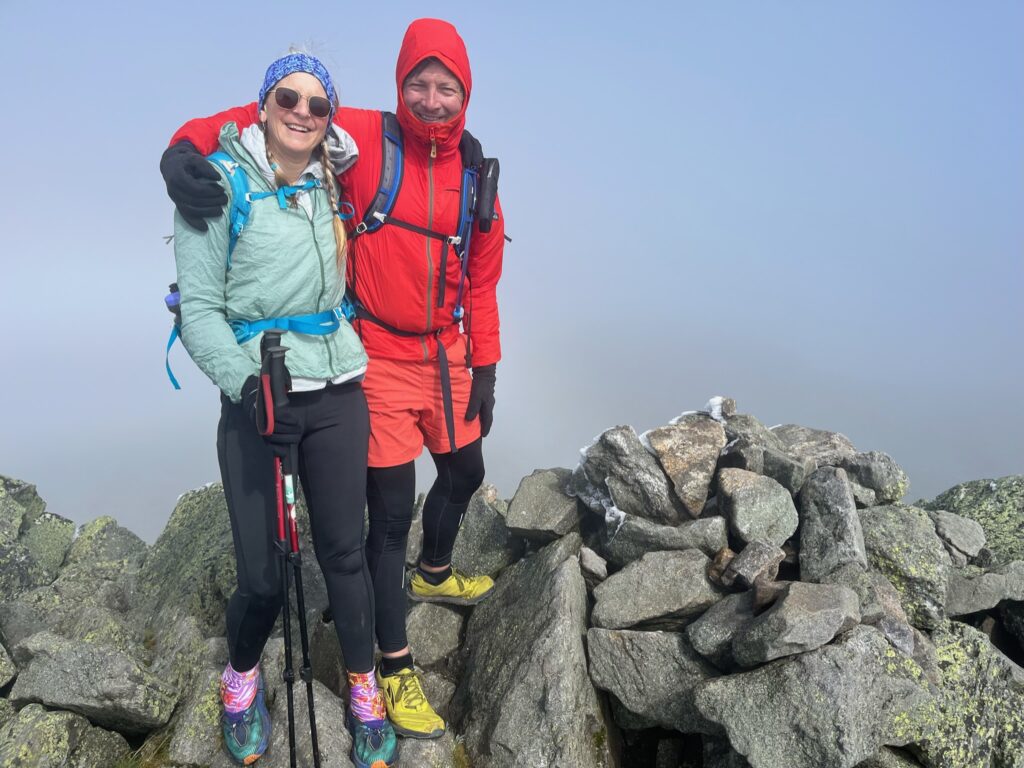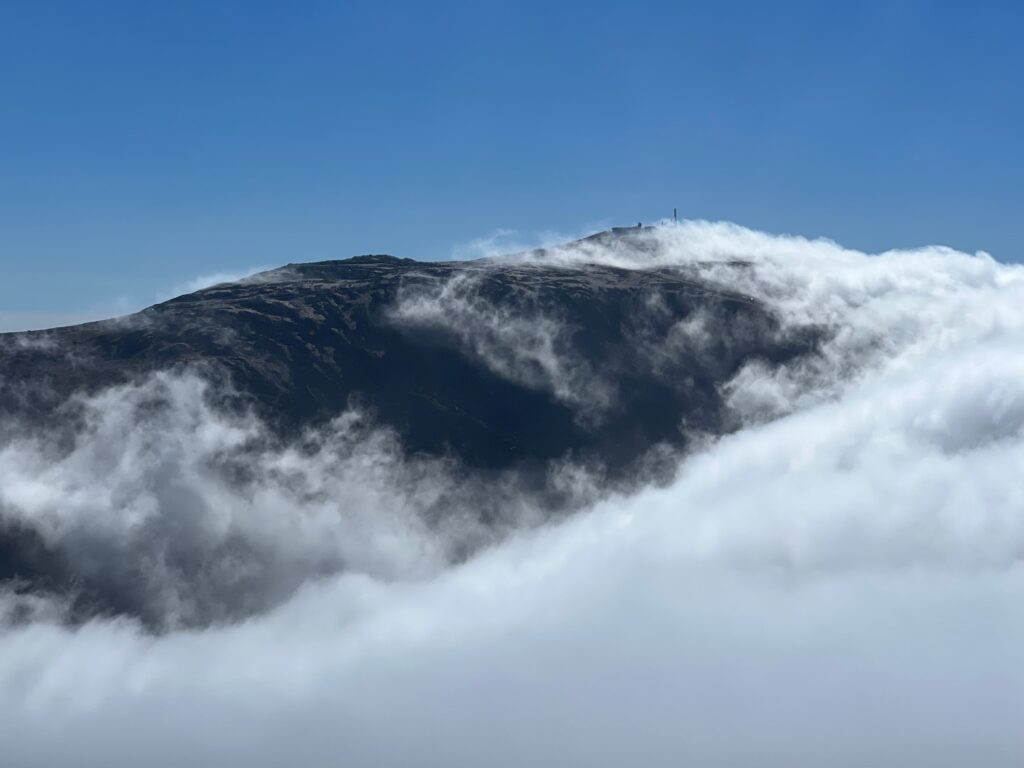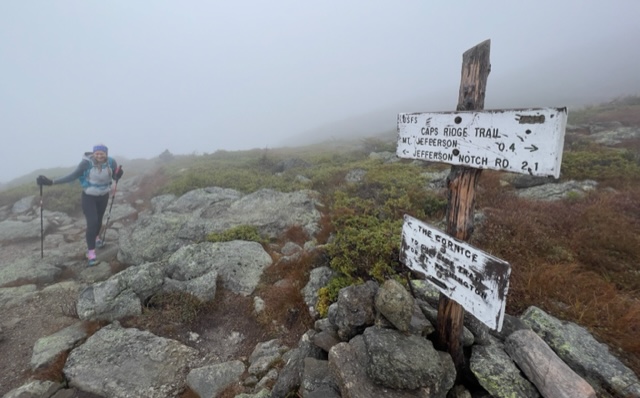 The second LAC story is from member Linda. This past Wednesday she texted me with this photo writing, "Rick and I hiked Long Mountain today – his first hike since his open heart surgery 4 months ago. We are so grateful that you shared this hiking gem with LAC! So very beautiful!"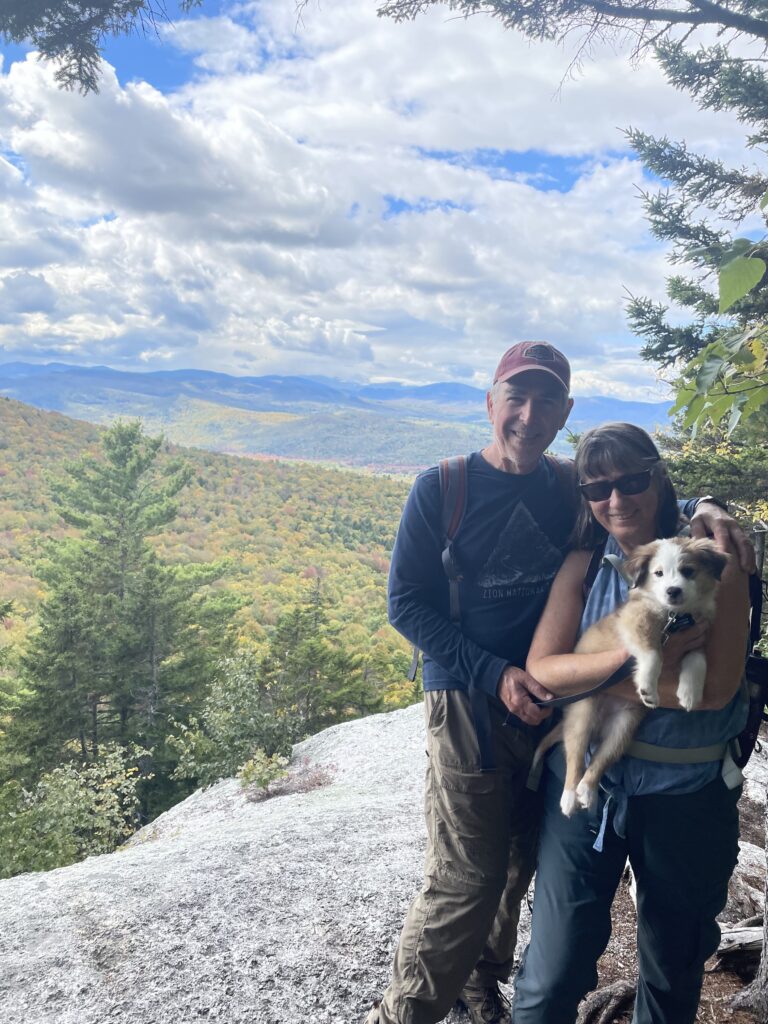 Linda, I'm so happy for both you and Rick (and what a cute pup).
If you'd like the details on this lovely hike, click here.
   
Upcoming LAC Community Events
🍂 Mackworth Island Morning Walk: meet in the parking lot at 7:30 a.m. on Thursday, October 20th.
🎦 A fun Zoom panel on Tuesday, December 6th at 7 p.m. Details coming soon…
❄️ Oxbow (in Oxford) Cross Country Ski Adventure and Pizza & Beer! on Sunday, January 29th in the afternoon. (May be preceded by a skinning adventure at Mount Abrams. 🎿)
Do you remember mountaineer Lisa Thompson's LAC Zoom? She is the first all-American woman to summit K2 and in December 2020 the LAC enjoyed a presentation and a good Q&A with her. You can see the video here. In January 2023, Lisa's book, Finding Elevation hits the shelves and our new local book shop, Back Cove Books will pre-order a number of copies for us. If you'd like one, drop Becca a line.
Are you on our private LAC Facebook page? This is the perfect spot to connect with other adventurers, plan hikes (and other adventures), ask for advice on gear, etc… if you're not a member, you can find the page right here.
 
We're moving into hunting season so for you hikers and woods-walkers out there, it's time to pull out the blaze orange wear. If you're looking for a stylish option, check out the LAC orange beanie. Only a few left in stock. Another great orange item for you is the LAC bandana. Both available for order here. If you do want an orange bandana, put a note in the order as just the yellow ones are on the store website (we also have gray and yellow).
Upcoming Community Adventures — To ease confusion, these are not LAC adventures (except for the ones that say, "LAC"). These are adventures we're sharing that are put-on by other orgs. And if you have ideas for the calendar, please send me a note.
Maine
We missed the September Bike Party, but check out this link for more info. It looks like a total blast and was recommended to me by an LAC member.
🍁 October 7-9: Damariscotta Pumpkinfest & Regatta
🍁 October 8/9: Sugarloaf Homecoming Weekend
🍁  October 9: Pineland Farms Full Moon Hike
🍁 October 12: Pineland Farms Women's Hike Night
🍁 October 12/13: Maine Outdoor Economy Summit
🍁 October 15: Pineland Farms Mushroom ID Walk
🍁 October 15: MATLT Community Hike up Old Speck
🍁 October 20: LAC Mackworth Morning Walk
🍁 October 22: Becoming an Outdoors Woman
🍁 October 16-23: AMC Dark Sky Party
🍁 December 6: LAC Zoom (details coming soon)
🍁 January 29: LAC Oxbow Cross Country Ski Adventure
New Hampshire
🍁 10/5: Tin Mountain Jackson Fall Foliage Hike
🍁 10/15: Tin Mountain Fantastic Fungi Festival
Happy adventuring,