A Day in the Mountains
Adventure
Blog
Hiking
September 18, 2022
Hi all:
Today's email is a little late getting out the door, but it's all because of good, fun stuff. Yesterday I hiked in the White Mountains of New Hampshire (Mount Flume & Mount Liberty). It was a long and mellow approach on the Flume Slide Trail, which was disconcerting knowing we were on a 4,000+ foot mountain. Needless to say, the second half was straight-up over slippery rock faces. But the views at the top were stunning and the leg exhaustion evaporated away while eating lunch under bluebird skies and sunshine. The tired legs came right back though hiking to our second summit. And the hike down the Liberty Spring Trail tested the muscles in a different way as we made our way over rocks and boulders on a steep descent. It was a long day on the mountain – over seven hours with two extended summit stops.
One thing I'm learning about myself this fall is that I can hike harder hikes than I thought I could. In the past I've kept myself to shorter hikes (6ish miles or so) with moderate elevation gain, but it turns out, I can hike 10 miles and I can hike 4,000-foot craggy mountains. I still have that moment in the parking lot, where I say to myself, that was a pretty drive; I'm good to turn around and go home. Of course I don't really mean it, but I sort of do.
I'm loving seeing all of your fall hiking photos on Instagram (I'm looking at you Rochelle). I hope that you have the space and time to enjoy the outdoors however you love to enjoy it. We're lucky, lucky, lucky to live here.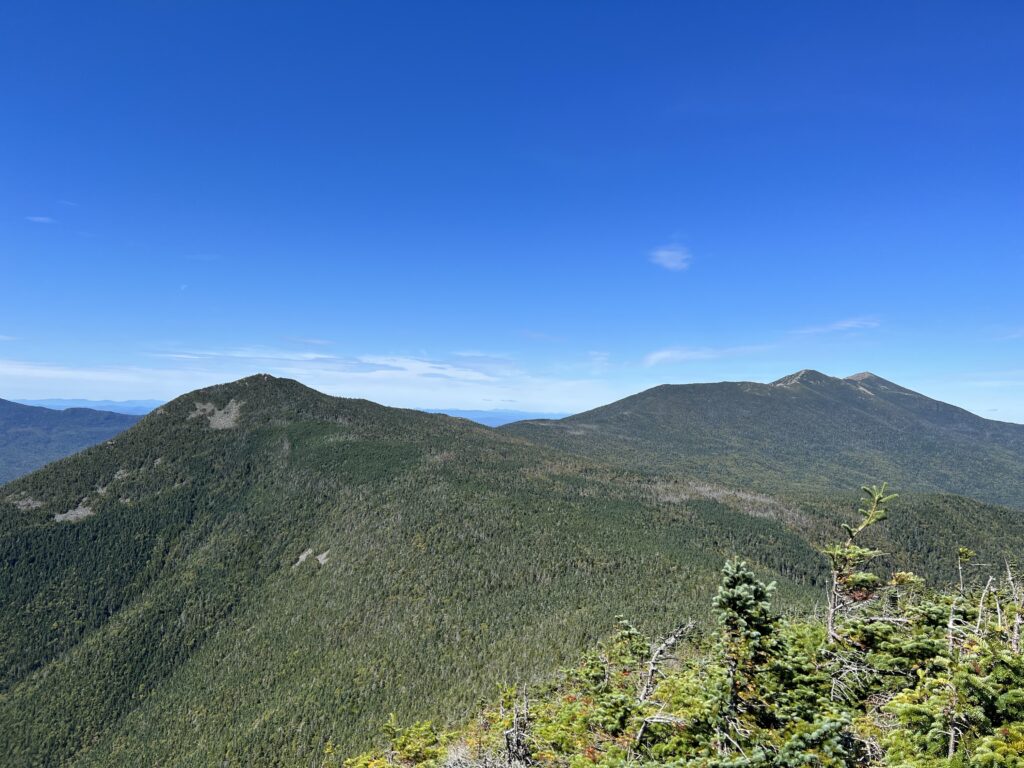 View from Mount Flume
We're moving into hunting season so for you hikers and woods-walkers out there, it's time to pull out the blaze orange wear. If you're looking for a stylish option, check out the LAC orange beanie. Only a few left in stock. Another great orange item for you is the LAC bandana. Both available for order here. If you do want an orange bandana, put a note in the order as just the yellow ones are on the store website (we also have gray and yellow).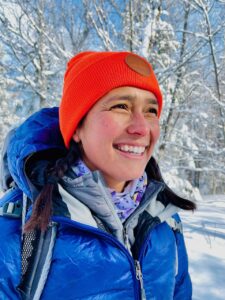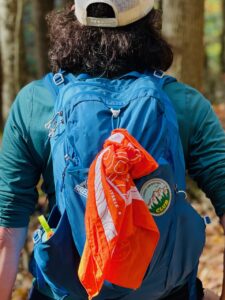 Upcoming Community Adventures (to ease confusion, these are not LAC adventures. These are adventures we're sharing that are put-on by other orgs. And if you have ideas for the calendar, please send me a note.)
Maine
We missed the September Bike Party, but check out this link for more info. It looks like a total blast and was recommended to me by an LAC member.
🍁 September 20: IF&W's Bangor City Forest Walk
🍁 September 22: Maine Audubon Gilsland Farm Bird Walk
🍁 September 23-25: MOFGA's Common Ground Fair
🍁 September 24: MATLT Community Hike at Four Ponds
🍁 September 27-October 2: Allagash River Canoe Trip
🍁 September 30-October 2: Women's Maine Guide Training
🍁 October 8/9: Sugarloaf Homecoming Weekend
🍁 October 12/13: Maine Outdoor Economy Summit
🍁 October 15: MATLT Community Hike up Old Speck
🍁 October 16-23: AMC Dark Sky Party
Other fun things to do:
Row a Wooden Dory Boat in Belfast Bay
Sea Kayak to an Oyster Farm & Tasting
Paint Outdoors in Portland
New Hampshire
🍁 Thursdays through August & September: Naturalist Led Hike at Tin Mountain
🎬 One non-adventure related comment, I just finished The Bear on Hulu and oh wow, it was great. Highly recommend if you're looking for a show.
Happy adventuring,