Spotlight on an LAC Member
Blog
March 15, 2023
Hi all:
This week Margie Dwyer shares with us her thoughts on adventuring, rising to challenges, and how great it is living in Maine.
From Margie:
It's hard to follow an email about an epic adventure to Mount Kilimanjaro!  Being tasked with doing so got me to thinking about what adventure means to me and what a personal and unique concept it is.   Adventure for some might be as ambitious as climbing one of the world's highest peaks or training for a triathlon.  For others, it might be agreeing to meet someone you don't know well for a walk or hike.  To me, adventure is finding and doing something new and maybe a bit uncomfortable, then leaning into it.   I found myself clinging to a ledge in Arches National Park last fall while hiking the Devil's Garden Trail—literally leaning in!  I was scared but I managed and felt phenomenal when we finished the hike.
This week marks my 9 year anniversary in Maine.  I'd had a significant birthday the summer before and while I was not exactly unhappy living in Massachusetts, I felt as though something was missing from my life and was craving more.  I'd gone to camp and spent summer vacations in Maine throughout my childhood.  (i used to cry when camp was over for the season.)  My family had been visiting my sister's family in Maine and found ourselves pondering a move.  My husband and I began glancing at real estate listings, then studying them with increasing attention.  But…it's hard to move out of your comfort zone and we kept putting off the decision.  Until one night in January 2014 when, at 3:00 a.m., I could not sleep.  I woke my husband and told him we need to go.  We put an offer on our house in Yarmouth the next morning and so began my adventure. 
We moved in the midst of a snowstorm in 2014.  Within days, I purchased snowshoes and cross country skis.  I hadn't spent much time on either but as to the former, I knew I could at least walk and as to the latter, I assumed the falls would be less daunting and less painful than from downhill skiing.  The addition of various types of micro-spikes, a pair of skates and better snow shoes allowed me to continue exploring.  I embraced running in all weather (except ice storms).   One cold winter night, I joined a group of women and went ice fishing.  I attempted and was a flop at fat biking in the snow but I'm looking forward to trying again.
Living in Maine has also allowed me to hike in spectacular places—the Bold Coast Trail in Cutler is my favorite—and to spend time at the beach and on the water.  I've had the chance to go clamming, lobstering and oystering, activities I'd never given thought about when I was living in Massachusetts.  I've also realized there are adventures that are just not for me—I'm looking at you, polar plunge.  And, I'm okay with that.
I have plans to climb Mount Katahdin this summer.  I'm feeling a little anxious about it.  But I can't wait.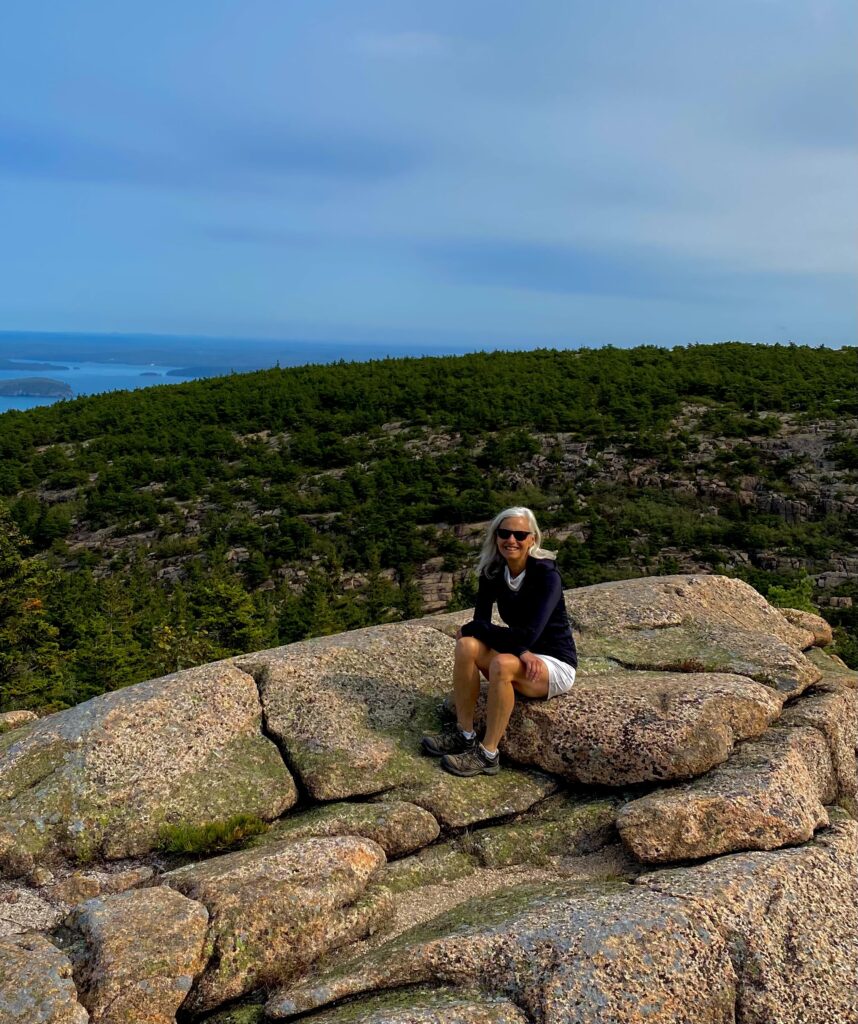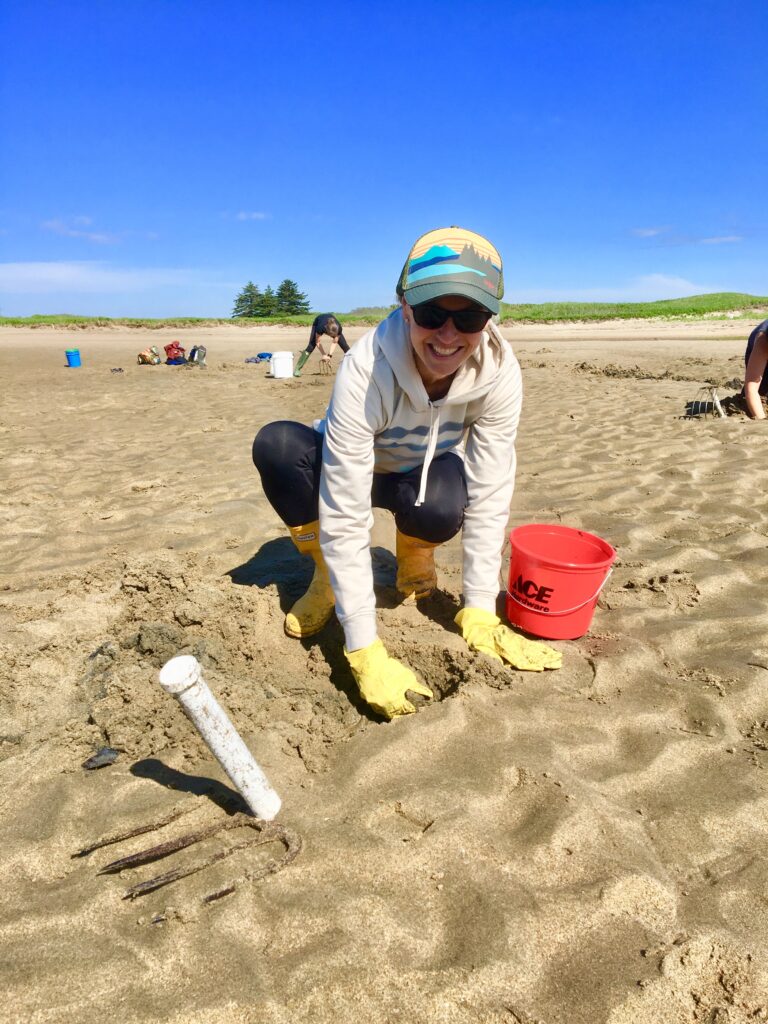 Thanks for sharing this with us, Margie. We can't wait to see the photos from Katahdin!
Upcoming Community (not all LAC) Adventures – These are not LAC adventures (except for the ones that say, "LAC"). These are adventures we're sharing that are put-on by other orgs. If you have ideas for the calendar, please send me a note.
Maine
🥾 LAC Adventure Expert, Alicia Heyburn, is the Executive Director of Teens to Trails based in Brunswick and doing good work getting teens outside throughout the whole state. Their fund-raising shindig is coming up on March 31st at Après in Portland. You can buy tickets right here.
❄️ January 1-March 26: L.L. Bean's Discounted Ski Days at Maine ski mountains (including $19.60 Thursday ski tickets at Mount Abram for Maine residents)
❄️ March 14: Maine Audubon Spring Plant Walk
❄️  March 15: IF&W Trapping Education for Women
❄️ March 25: Pineland Farms Free Beer Tasting
❄️ March 31: Teens to Trails Bow Ties & Bean Boots
🌿 April 6: Two Maine Mermaids Full Moon Dip
🌿 May 14: Sugarloaf Marathon & 15K
🌿 June 19-21: Maine Audubon's Creating Like A Mountain: Deepening your creative connection with the Maine Woods
Happy adventuring,