Peaks Island and Low Bars
Blog
Exploring
August 13, 2023
Hi all:
We had a super fun adventure on Peaks Island last Thursday evening. No one missed the ferry (or at least I don't think anyone missed the ferry!) and everyone ate delicious pizza. That's a win! The walk part way around the island was lovely and as we returned to Il Leone for pizza we bumped into LAC adventure expert, Meg Clews who was golf carting home from her evening commute. We ended the evening at the very lovely pizza spot and then caught the 7:45 boat back to the Portland. Meg got a huge kick out of Kate's and my stress levels over making sure we didn't miss the boat. That stress is exactly why I'll never live on an island (unless it's Monhegan and I can just stay put).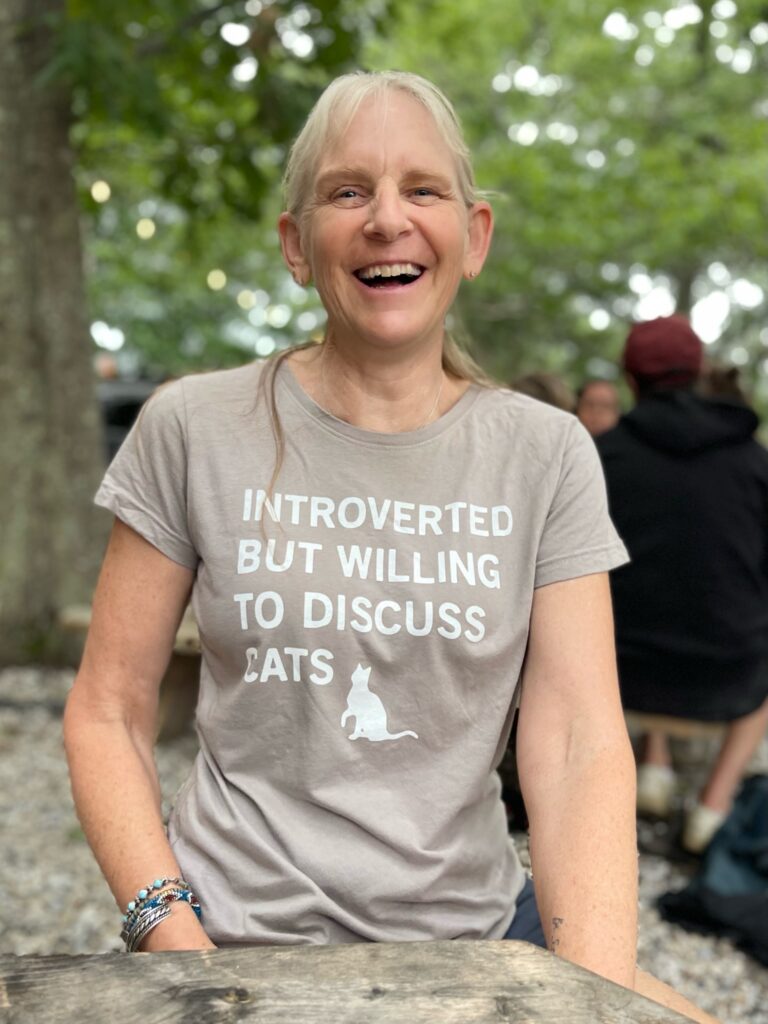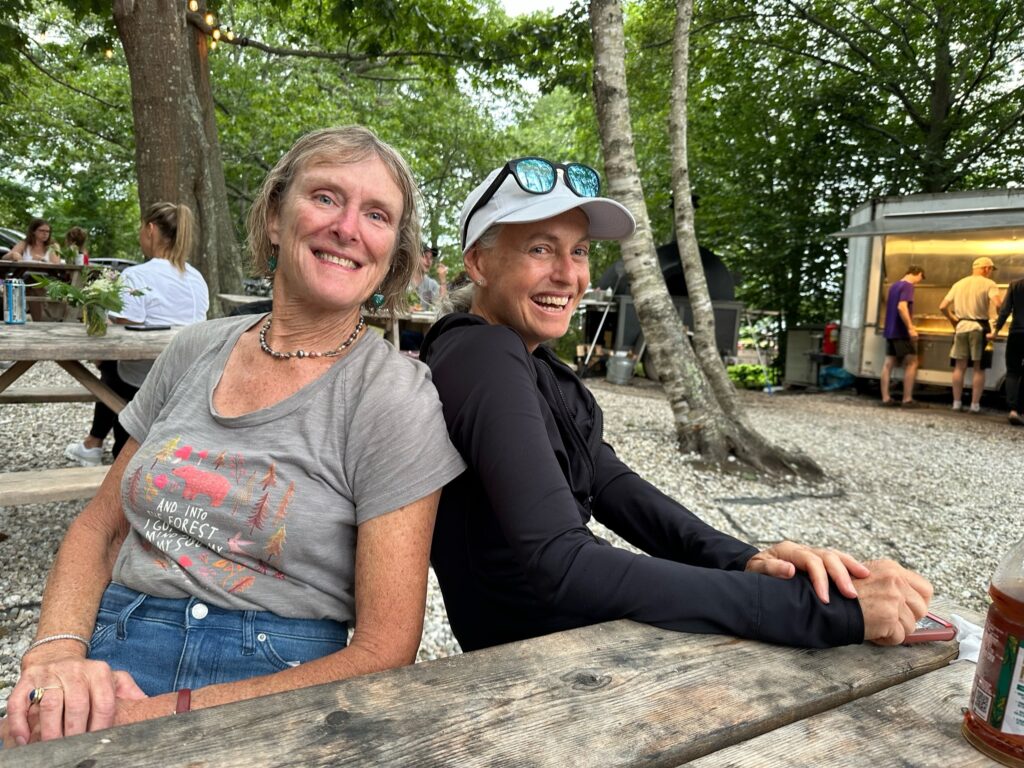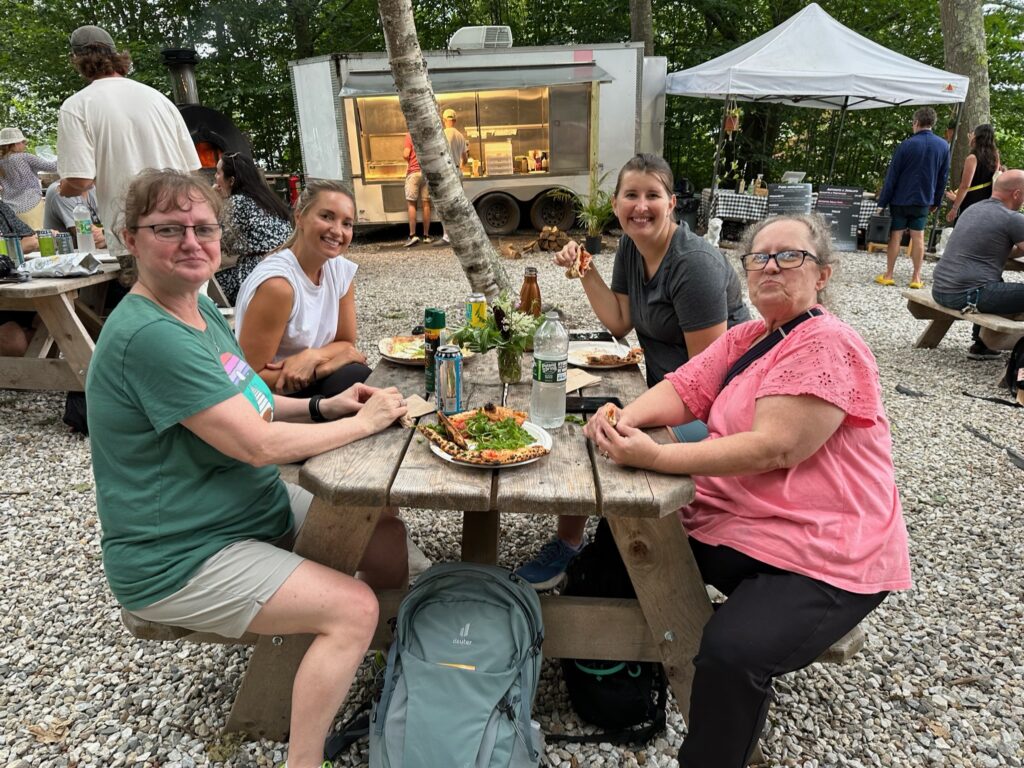 Something I've been thinking about recently is how when we step outside of our comfort zone in non-adventure situations, it benefits us when we are in challenging adventurous moments. Today I switched out the seat backs on my 25-year old Current Design ocean kayaks. This may not seem like a giant step outside of my comfort zone, but I am not a woman who typically does handy project-type things. I'm much more comfortable calling up a reliable friend (usually a guy) to help me out with these undertakings. But I wanted to give this one a shot. And it wasn't hard, took only a little patience and time, but the reward was surprisingly huge. These wins easily translate to more difficult moments. If I'm struggling with something, I can come back to this place of I got this and I can do this because of the small ways I grow my self-confidence, problem-solving abilities, and skill set around trying new things. It's exciting to do something you've never done before even when the stakes are very, very low. Give it a shot – you will not be disappointed.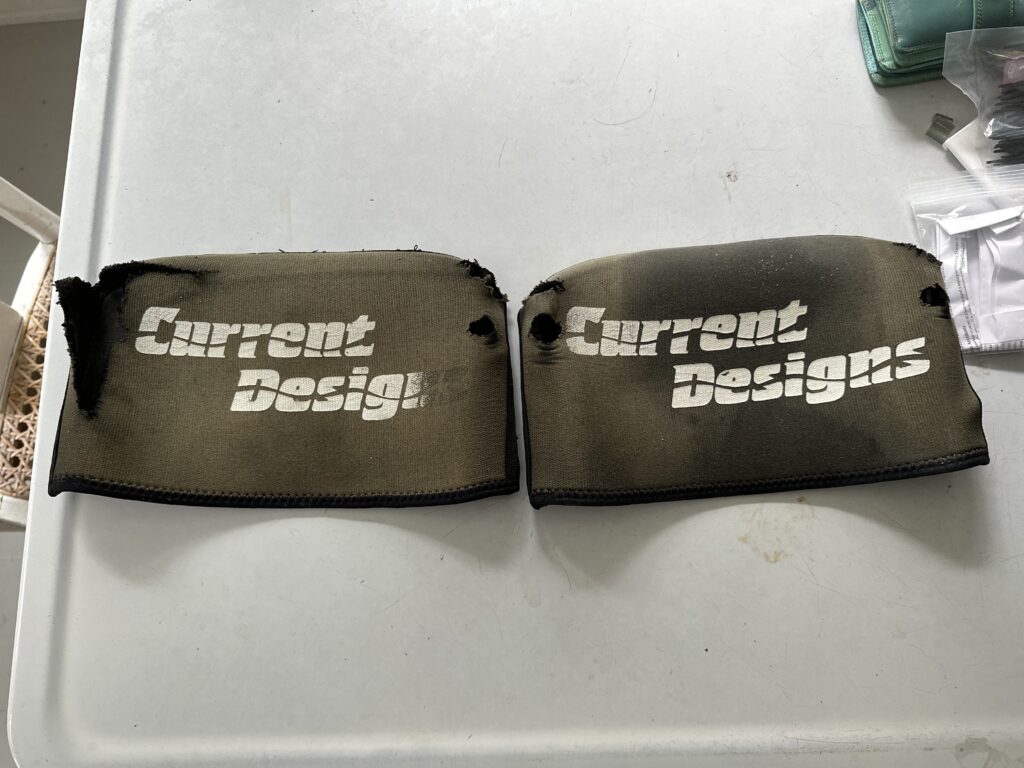 My falling apart kayak seat backs that should have been replaced a decade ago
Upcoming Community (not all LAC) Adventures – These are not LAC adventures (except for the ones that say, "LAC"). These are adventures we're sharing that are put-on by other orgs. If you have ideas for the calendar or want to organize an LAC community adventure, please send me a note.
Maine
☀️ August 18 & 25: IF&W Introduction to Firearms: Basic Handgun for Women
☀️ August 18 & 25: Kennebunk Land Trust Shorebird Migration Walks
☀️ August 19: MATLT Goose Eye Community Hike
☀️ August 22: Trail cleanup at Gilsland Farms
☀️ August 24/25: Bike Maine Weekend
☀️ August 26: Two Maine Mermaids August Retreat
☀️ September 2-4: Outdoor Recreation Weekend at Pierce Pond
☀️ September 9: Northwoods Gravel Grind
☀️ September 9: MATLT Community Hike @ Cranberry Peak
☀️ September 10: Maine Lighthouse Ride
🍁 September 16: Maine Audubon Bar Harbor Pelagic Trip
🍁 October 14: Hike for Hospice
New Hampshire:
☀️ Thursdays in August: Naturalist Led Hikes in Jackson
Happy adventuring,