Gathering at Oxbow & Website Update
Blog
Cross Country Skiing
March 19, 2022
Hi all:
This email will look different from past ones because I've shifted our platform and it's going to take me a few runs to get it right. Now all emails will appear under the "Blog" heading on our website so you'll be able to revisit them whenever you'd like. The website is also updated to reflect our new direction and you can tour the mobile version in the video below.
What a fun adventure we had last Sunday at Oxbow Beer Garden in Oxford (photos above). The post-pivot LAC is a work in progress, but you can expect at least one community adventure per quarter. These adventures are reservation-free; just show up! As we develop the calendar, we'll post more details. They're not really pop-up adventures because you'll receive plenty of notice, but the feel and vibe is loose and fun. As always, it's a wonderful way to connect with women in our community and to create a wider and deeper community for yourself.
I've been jailed in the kitchen along with my 10-week old puppy (I did break out for last Sunday's adventure) and I'm pretty wiped from all this new puppy dealing. It's not exactly like having a newborn human baby, but sort of like it. I talk a lot about his peeing and pooping and I'm surviving on not enough sleep. Alfredo is awfully adorable though and his snuggles are amazing when he's not biting me with his little shark teeth. Here's a photo my friend and professional photographer Winky Lewis took this past week. If you're looking for any pro photos (head shots, kids, pets), give her a holler.
Here's her wonderful Instagram feed.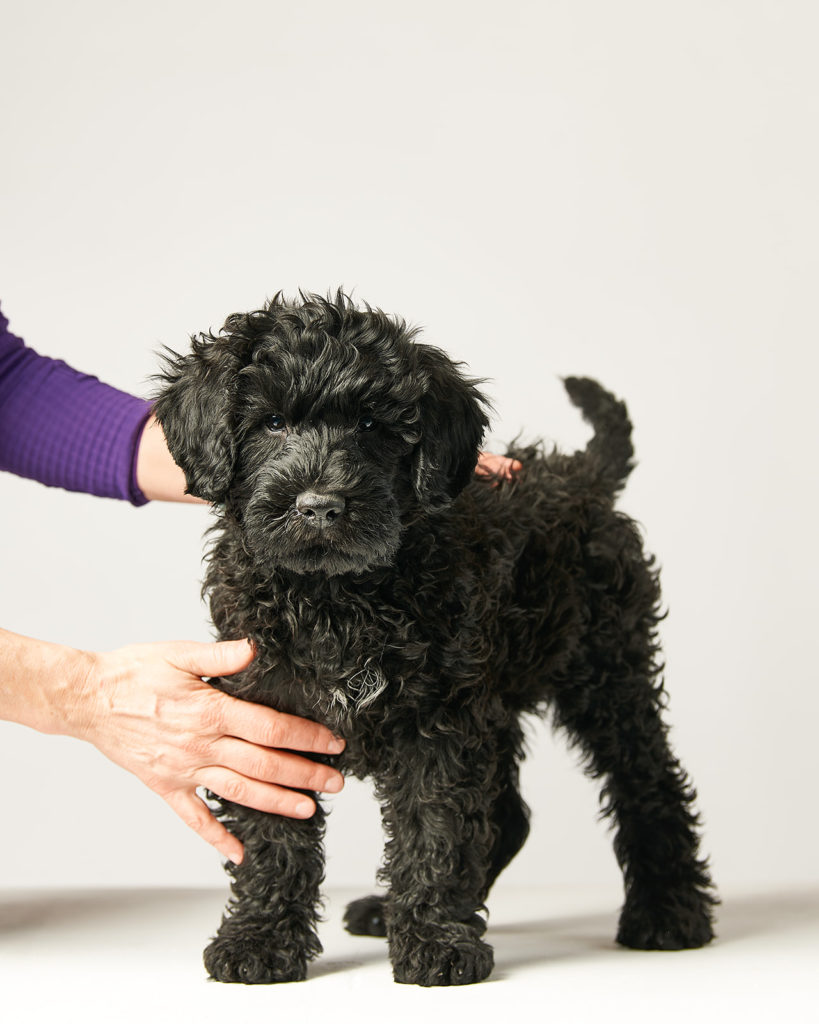 Flowfold is offering a 25% off coupon to all LAC community members. Use this code when you order from this well-regarded, community-minded Maine-based company: LAC25
Order your orange LAC beanie today! Head over to the LAC store page.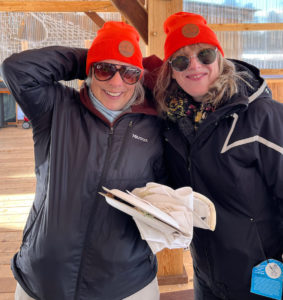 LACers at Oxbow sporting their orange LAC beanies
Don't forget that we have a private Facebook page that you are welcome to join and an LAC Instagram feed that we'd love you to follow.
Upcoming community events:
In recognition of Women's History Month, here's a Portland Women's History Trail.
Maine:
❄️ Inclusive Ski Touring Women's Program at Mount Abram
❄️ Here's a whole bunch of ski mountain deals (and snowshoeing and cross country skiing) brought to you by
     L.L. Bean
❄️ March 23: Fly Tying Clinic at Bissell Brothers
❄️ March 26: Will Hike for Beer Vertical Challenge
❄️ March 26/27: Family Fun Weekend at Black Mountain of Maine
❄️ May 21: Becoming an Outdoors Women
New Hampshire:
❄️ Thursday Night Tour (TNT) Every Thursdsay Night @ the Dartmouth Skiway
❄️ April 3: Wild Corn Backcountry Shindig
Happy adventuring,
P.S. My husband is a communication and leadership coach and he has put together a workshop on "Vocal Presence: Finding Your Embodied Voice" for women only. It's facilitated by a woman as well. You can learn more about it here.