Aventure en France!
Blog
May 8, 2022
If you follow the LAC on Instagram, you'll already know about the adventure trip Ann and I took in the Luberon area of France. It's been over two years since I've travelled internationally and it was an amazing treat to board that plane in Boston and wake up in Paris.
Ann and I had planned a trip to Brittany based on fellow LAC member Abby's adventures and amazing photos in and from that region, but the weather report was iffy and we opted for warmer and drier hiking weather. With my total buy-in (maybe even partly my idea), but against all my planning genes, Ann and I made lodging reservations only at the very beginning of our trip and at the very end – all the middle days and nights were by the seat of our pants. And it turned out fabulously. Here's a big argument for stepping outside that pesky comfort zone and trying something a little disconcerting. Each evening we poured over paper maps and google maps to figure out our walking itinerary and then we booked our hotels on booking.com based on where we hoped to end up. Basically it all worked out. I'll relay one story… our first day of hiking was our most challenging day. We hiked with too heavy packs (we shipped a heck of a lot of stuff home two days later) up a significant mountain with significant elevation gain, walked a lovely ridge for many miles, and then descended a ravine (which resulted in a bloody and jammed toe nail for me) for maybe two miles. We came out at a bucolic country road with shaking legs and a desire to be at our inn right then. Unfortunately, we were sill an hour's walk away – and that walk was over another mountain. Neither of us had it in us so after a bit of discussion we decided to stick out our thumbs and try the hitchhiking route. I was a novice hitchhiker, but Ann had experience in this realm. I was disappointed and actually shocked when cars passed us by. Finally, lovely Cami picked us up in her tiny Peugeot with three dogs crammed in the way back. We blessed Cami over and over again that evening while drinking our wine and eating the remains of our picnic lunch for dinner. I asked the innkeeper if he could sell us any food. The answer was no, but he did give us a paper plate full of potato chips. Both Ann and I agreed that chips had never, ever tasted so good as they did that evening.
Cami's Peugeot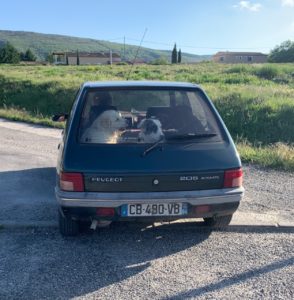 Our picnic dinner after arriving at the inn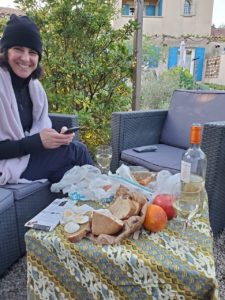 At the start of our trip in our Avignon Airbnb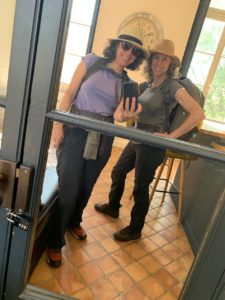 Ann enjoying a crepe in the hill town of Gordes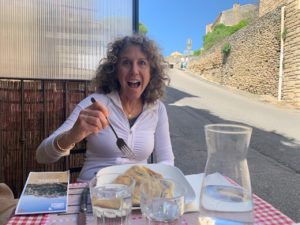 Picnic lunch in Sivergues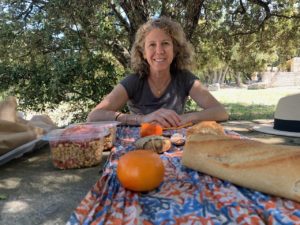 On the trail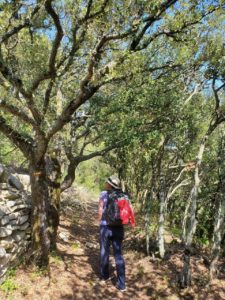 Roses in Joucas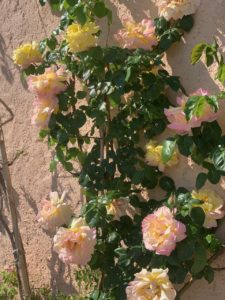 Sunset over Gordes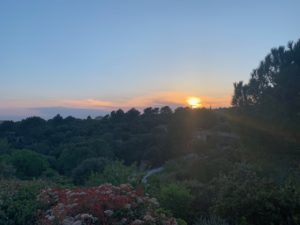 Happy hikers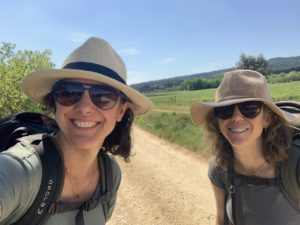 My thoughts after my eleven or so days in France: say yes to the adventure that feels a little disconcerting. The laughs, the discomfort, the experiences lived and stories created are so worth it. Grab that adventure wherever you can.
Grab this adventure! The LAC is partnering with L.L. Bean on Wednesday, July 13th for a LAC-only sunset/full moon tandem kayak adventure led by the Outdoor Discovery Program folks.
Details:
Date: July 13th
Time: 7-10 p.m.
Leaves from L.L. Bean's paddling center in Freeport
All paddling gear provided
Cost is $79/person
If you'd like one of the 14 spots, please call the reservation center at 888-270-2326 and confirm your reservation. Mention the Ladies Adventure Club when you call. It promises to be a fabulous evening adventure!
 
Our next LAC community gathering is on Thursday, June 30th.
No need to sign up; just show up!
 
Location: Kettle Cove, Cape Elizabeth
Date: Thursday, June 30th
Time: Meet at 5:00 p.m. for a 2.5-3.0 mile walk (trailhead TBD). 6:30 BYO picnic on the beach. 7:30ish Ice cream at Kettle Cove Creamery.
You are welcome to join for all or some of the evening. Bring your favorite blanket, beach/camp chair, and, if you'd like, invite a female friend (maybe someone new to Portland).
Flowfold is offering a 25% off coupon to all LAC community members. Use this code when you order from this well-regarded, community-minded, Maine-based company: LAC25
Get ready for spring and summer – order your LAC trucker cap today! Head over to the LAC store page.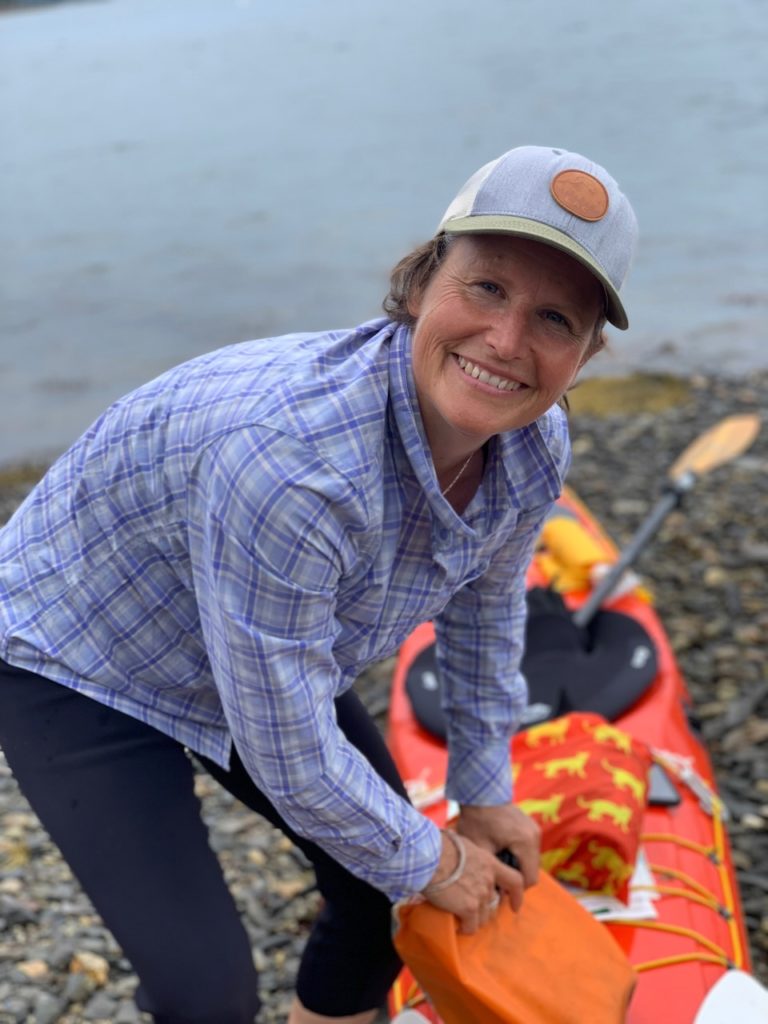 You know that typically the LAC is not political, but as the founder, I cannot keep quiet about what's happening in our country. Here's a statement I've written for our social media channels and I'm sharing it here with you now.
The LAC supports women's rights to legal and safe abortions. As a women's organization, we believe in gender equity and value all women and the personal decisions they make, especially about their bodies.
If you're concerned about abortion access like we are, consider making a donation to a national org. or keep your dollars local through a gift to Maine Family Planning, the Mabel Wadsworth Center, Planned Parenthood of Northern New England or the SafeMaine fund.
Upcoming Community Adventures
☀️ April 20-June 29: Women's Hike Night at Pineland Farms
☀️ May 21: Alicia's Alewives Bike Ride
☀️ May 21: Becoming an Outdoors Women
☀️ May 24 & 25: Banff Film Festival
☀️ June 11: Maine Canoe Symposium
☀️ June 30: LAC Community Gathering at Kettle Cove
☀️ July 13: LAC & L.L. Bean Sunset/full moon Tandem Kayak Adventure
☀️ July 22-24: Ladies Hike, SUP, and Yoga Camping Retreat
☀️ August 14-16: Camp Adventures for Grown-Ups
Happy Mother's Day to all the mothers, step-mothers, foster mothers, dog and cat mothers, and other moms in our community.
Happy adventuring,