Sunshine, Finally!
Blog
Hiking
May 7, 2023
Hi all:
I don't think I've ever recycled a Sunday column, but knowing I was sharing information about the Kindling Collective, I thought re-sending LAC adventure expert Kelly Corbin's column on gatekeeping in the outdoors was an appropriate move. My friend and LAC member Catherine recently told me about the Kindling Collective (I had not yet heard of them). From their website: "Kindling Collective is a queer-centered gear library and education center creating an accessible pathway to outdoor experiences in Maine (Wabanaki Confederacy Territory). We aim to build community and support people in growing and sustaining relationships with the natural world."
You can check out the website and learn about their mission and maybe even donate to the gear library or use gear from the library. As the website states, "you don't need to be queer to be a member; you just need to be on board with supporting and affirming queer people's access to the outdoors." I think as members of an outdoor community we can totally get on board with supporting access to the outdoors for everyone in our communities. The Collective is hosting a party on June 10th celebrating their opening at the Equality Community Center. Important details: location, 15 Casco Street, Portland and time, library tours from 12-3 p.m. and the party gets started at 4 p.m. (Banded Brewing is serving beer).
Here's Kelly's column…
In 1955, Emma "Grandma" Gatewood became the first woman ever to hike the full length of the Appalachian Trail in a single season. She was 67 at the time, had 11 children, and had suffered a lifetime of physical abuse. She hiked in a pair of Keds with a homemade bag over one shoulder, used a plastic shower curtain to stay dry when it rained at night, and snacked on cans of Vienna sausages or a handful of raisins when hungry. She went on to complete the trail twice more. In short, Grandma Gatewood was a badass. A legend. An incredibly accomplished outdoorswoman. But I wonder sometimes…as I stuff my lightweight-waterproof-breathable rain jacket into my internal frame backpack and reach for a Clif bar…what if we saw her on the trail today? I'll bet you that Clif bar that she would get no end of odd looks and questions like "Should you be out here in those shoes?". Perhaps a well-intentioned hiker would call the authorities and alert them to the fact that an old lady was endangering herself on the AT.
 
In other words, Grandma Gatewood would be the subject of a lot of gatekeeping. Gatekeeping, in the outdoors, boils down to that moment when we see someone else in the woods and decide that they are Doing It Wrong (and that we are Doing It Right). Some examples: "A real hiker wouldn't wear those sneakers on this trail" "A real backpacker wouldn't buy that tent" "They need better gear if they're going to _______". We're all guilty of making snap judgements, especially when we're doing something we consider part of our identity, when we're really invested in Doing It Right. But that feeling of ownership plus the desire to be the one Doing It Right has led to numerous incidences of making people, especially BIPOC, feel uncomfortable and unwelcome in the outdoors. Gatekeeping can take the form of a judgmental facial expression or a pejorative "Are you sure you're going to be OK?". It can get a bit lecture-y ("You really shouldn't be out here without _________"). It can take numerous other forms. And while it can be well intentioned, those intentions usually land flat with the recipient. Because when has someone passing judgment, telling you that you're Doing It Wrong, ever made you feel good? Feel welcome? Have you ever been excited to take a stranger's unsolicited advice on how to Do It Right? (No, you have spent the next hour rehearsing what to that person next time that would put them in their place). Gatekeeping benefits no one, it just reinforces the idea that the outdoors are only for a certain few, with access to certain resources. And it's not hard to see how the message can shift from You're Doing It Wrong to You're Wrong. "You're Wrong" looks like a white woman calling the police on a Black man birdwatching in Central Park. It looks like a white family yelling at a group of Puerto Ricans having a picnic in a park because their music has Spanish lyrics. It looks like a white man on Katahdin insisting that the Black hiker behind him must be "following him". It looks like every moment we decide that another human being isn't worthy of doing what we're doing, of being where we are, because of who they are.
Grandma Gatewood had never been into an REI or EMS. She had none of the gear we cover ourselves in these days, hoping it will make us a "real hiker". But she had common sense. She had grit. She knew when to ask for help.
 
But the distance between You're Doing It Wrong and You're Wrong is oh-so-short and oh-so-important.
I wanted to start this piece with Grandma Gatewood, because I think she represents who many of us want to be in the outdoors—rugged, self-sufficient, full of grit.
Thanks for sharing your thoughts (again), Kelly.
Yesterday we had a beautiful, sunny, and warm LAC Community Adventure at Ovens Mouth Preserve in Boothbay. It was a great group of women walking with lots of adorable dogs. We ended up at Boothbay Craft Brewery — a spot I highly recommend checking out. We didn't try the food, but we saw a gorgeous pizza ordered by folks at another table — it was covered in edible flowers! At both spots (during the walk and at the brewery), it felt soooo good soaking up the sun.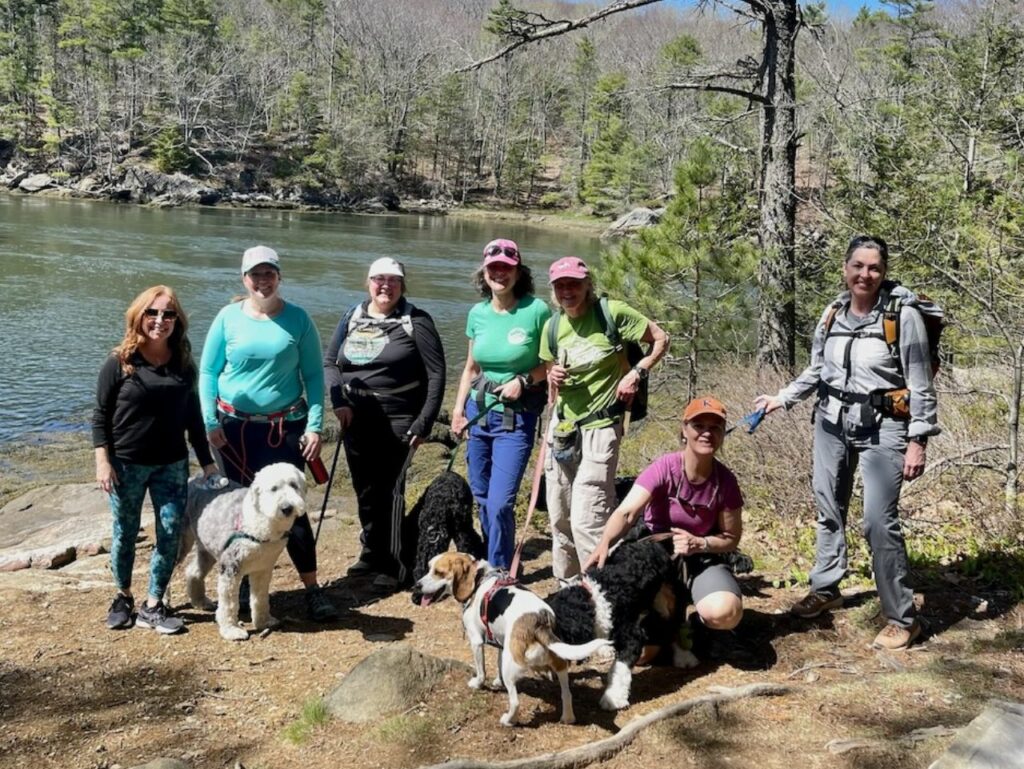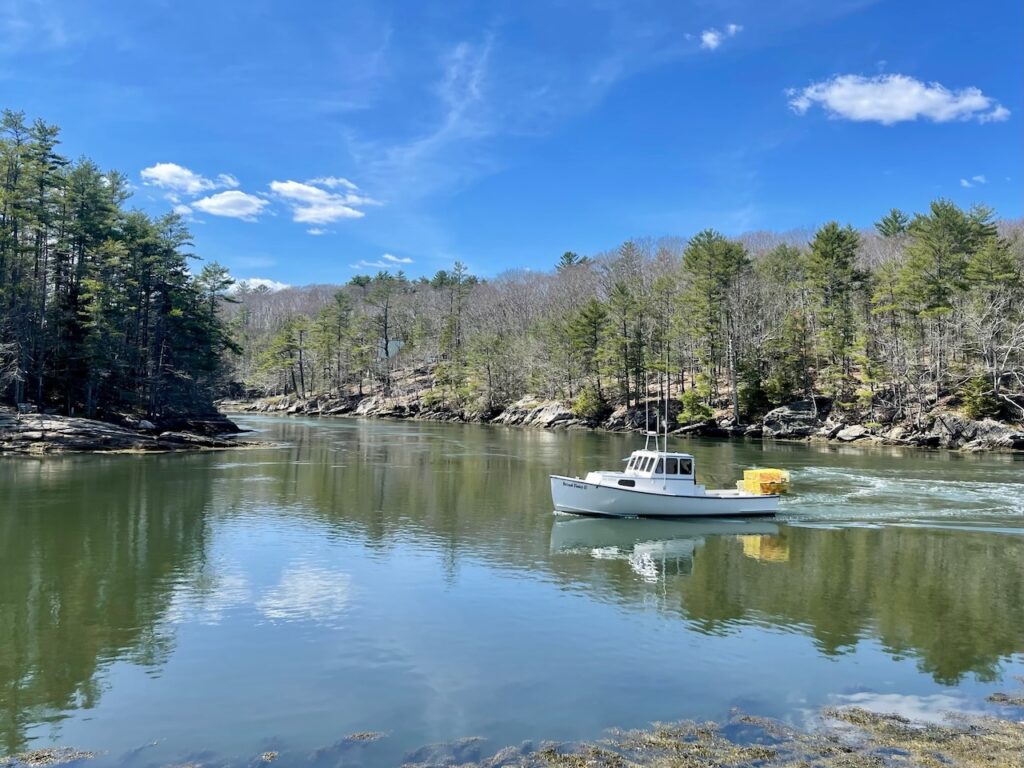 Happy Adventuring,