(Mis)adventure on Mount Washington
Blog
Hiking
September 17, 2023
Hi all:
Today's column is written by long-time LAC member, Patty Howells. She and a small group of friends had quite the adventure on Mount Washington. Read on…
 
"It's not an adventure until something goes wrong."
-Yvon Chouinard
Monday was a beautiful and hard ascent up the Ammonoosuc Trail. Upon arrival, we claimed our bunks at Lakes of the Clouds Hut and took a quick trip up Mt. Monroe before dinner. Following breakfast the next morning (and some rowdy and funny skits by the AMC hut crew), we hiked Mt. Washington. It was sunny and clear on top. At the summit, we topped off our water, took in the views, and enjoyed our lunch. 
 
Making our way down, we followed Gulfside down to Jewell Trail, but not far down Jewell, where it was hard to make out the trail among the boulders, one of our party injured her knee. We all stopped, took off our packs, and assessed the situation. Our friend was in a lot of pain and understandably frustrated. She took some Advil, drank water, and ate a peanut butter and jelly sandwich. Fortunately, she had brought along a knee brace, which she put on. At that moment, she didn't think that her knee could bear weight, so another in our party called the ranger, who instructed us to call 911. 
There were a few conversations with the 911 operator to figure out if a rescue team should meet us from below or from above (this being Mt. Washington). Either way promised a very long wait.
During this back and forth, however, the Advil and food began to take effect, and our friend determined she could put enough weight on her knee to continue with the hike. We divided up the contents of her pack so that she could hike very gently, with two poles, back up the mountain. At that point, we let the rescue coordinator know which way we were headed.
It was a slow hike back up Mt. Washington, and we all felt the weight of uncertainty about how and when we were going to get off the mountain, but to be honest, even in the stressful state, the four of us enjoyed each other's company and our time together. Every other party we met on the trail asked how they could help. We weren't alone on the mountain, and the forecast was in our favor, even into the night.
A few hours later, by the time we were nearing the Cog Railway track, we saw a volunteer from Androscoggin Valley Search and Rescue* coming towards us, and three folks from New Hampshire Fish and Game weren't far behind. They assessed our friend and checked that our group was properly equipped for our hike. By sheer luck, the last train of the day had started down the mountain, and they were able to radio the engineer to stop and wait for us. 
"They're 150 yards away," we heard the volunteer tell the engineer over the radio. We probably hiked faster than we had all day to make that train. We passed our packs up, climbed on, and took the very last seats. The tourists on board–from all over the country and also Canada–made it seem like we had added real excitement to their railway adventure. We were off the mountain before sundown.
This wasn't the adventure we had planned, but we were really lucky: our friend is recuperating with her leg elevated and lots of ice, and the rest of us are fine, if a little sunburned and tired. In retrospect, it helped having some extras on the trail–extra water, food, layers, cell phone battery, and energy–not just for ourselves but for each other. Extra time was good too. We could have lingered a little longer at the hut after breakfast or in the gift shop on top of Mt. Washington, but if we had, we'd have been watching that last Cog Railway train screech down the mountain without us. 
"Thanks for two (mostly) fun days!" our friend texted the following day.
"Wait, which day wasn't fun?" replied another.
*A few days later, once we were home, we learned that the Androscoggin Valley Search and Rescue volunteer had actually retired in 2016 and was a local hero, having been the first responder to at least 1000 rescues on Mt. Washington.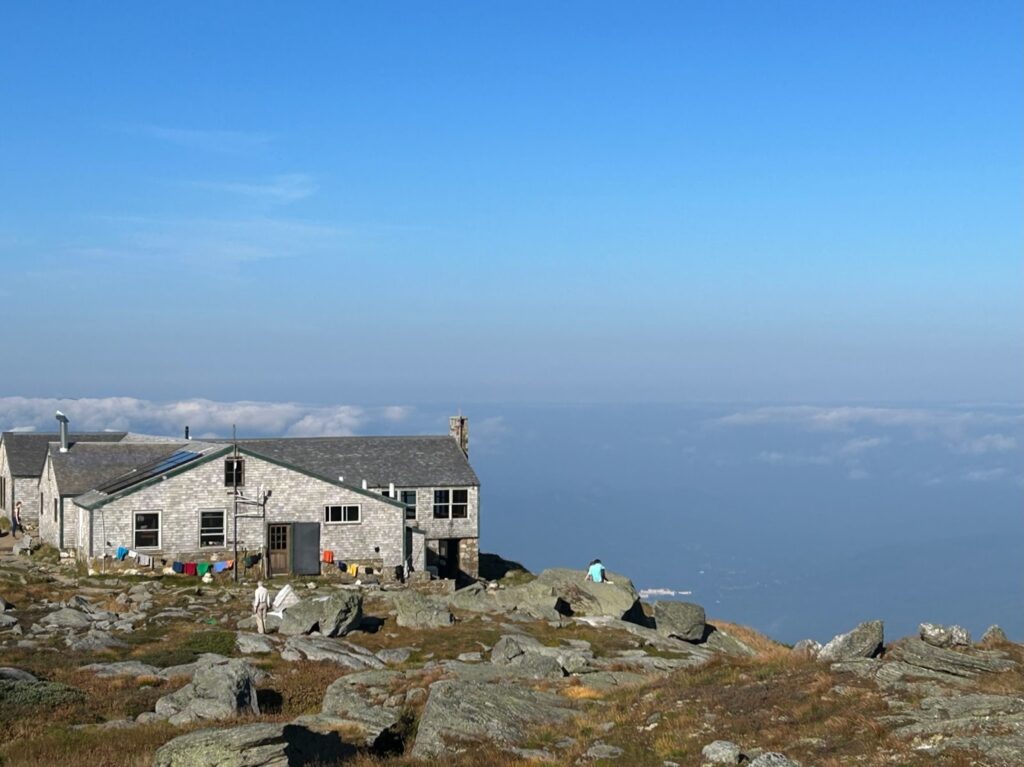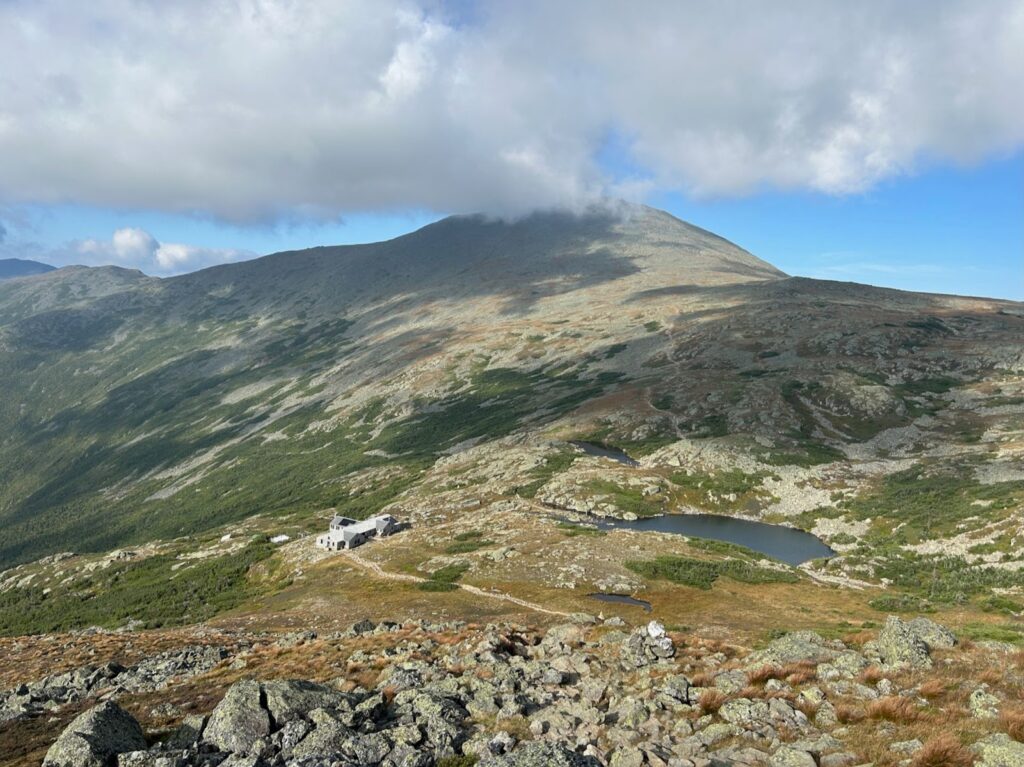 Photos from Patty's hike
Thanks, Patty for sharing your story with us. There are a number of helpful lessons here: preparation is a big one. Recently, I added to my first aid pack. I had all kinds of first aid supplies on my hiking shelf and realized that they would do me no good if I were up on the mountain and they were in a basement in Portland. I'm willing to add a bit of weight to my pack to insure that I can care for myself and others if something happens on the trail.
 
Upcoming Community (not all LAC) Adventures – These are not LAC adventures (except for the ones that say, "LAC"). These are adventures we're sharing that are put-on by other orgs. If you have ideas for the calendar or want to organize an LAC community adventure, please send me a note.
Maine
🍁 September 22-24: Sunday River Mahoosuc Adventure Fest
🍁 September 22-24: Katahdin Area Trails Festival
🍁 September 23: Scarborough Land Trust Migratory Bird Walk
🍁 September 23: Harvest at the Huts (Maine Huts & Trails)
🍁 October 1: Morning Yoga at Broadturn Farm
🍁 October 1: Contemplative Fall Walk
🍁 October 5-19 (Thursdays): Outdoor Gear Repair with Maine Gear Share
🍁 October 6: Pineland Farms Women's Hike Night
🍁 October 7: Saddleback Mountain 5K
🍁 October 7: Pleasant Mountain 20K
🍁 October 10: Laurie Apgar Chandler of Waldoboro will speak about her solo thru-padde of the 740-mile Northern Forest Canoe Trail (Zoom link)
🍁 October 14: Hike for Hospice
🍁 October 21: Outing Group for Women: Foraging
🍁 November 4: Baxter Outdoors Lost Valley 5K Relay
Happy adventuring,