In the summer of 2015, I fell in love with a show on Netflix called Miss Fisher's Murder Mysteries. Miss Phryne Fisher, a 1920s Australian feminist and lady detective, is independent, irreverent, intelligent, brave, and very much her own person. She's everything I want to be. And she inspired me to start the Ladies Adventure Club here in Maine. I imagine that if you are visiting this website, you want more adventure in your life or want to share your adventures with a group of fun, friendly, and supportive women. Check out our adventure offerings, read out trip reports for a flavor of what we do, and feel free to be in touch.
– Gillian Schair, Founder, Ladies Adventure Club Maine
Our Founder and Co-Leaders
She wasn't bored just restless between adventures.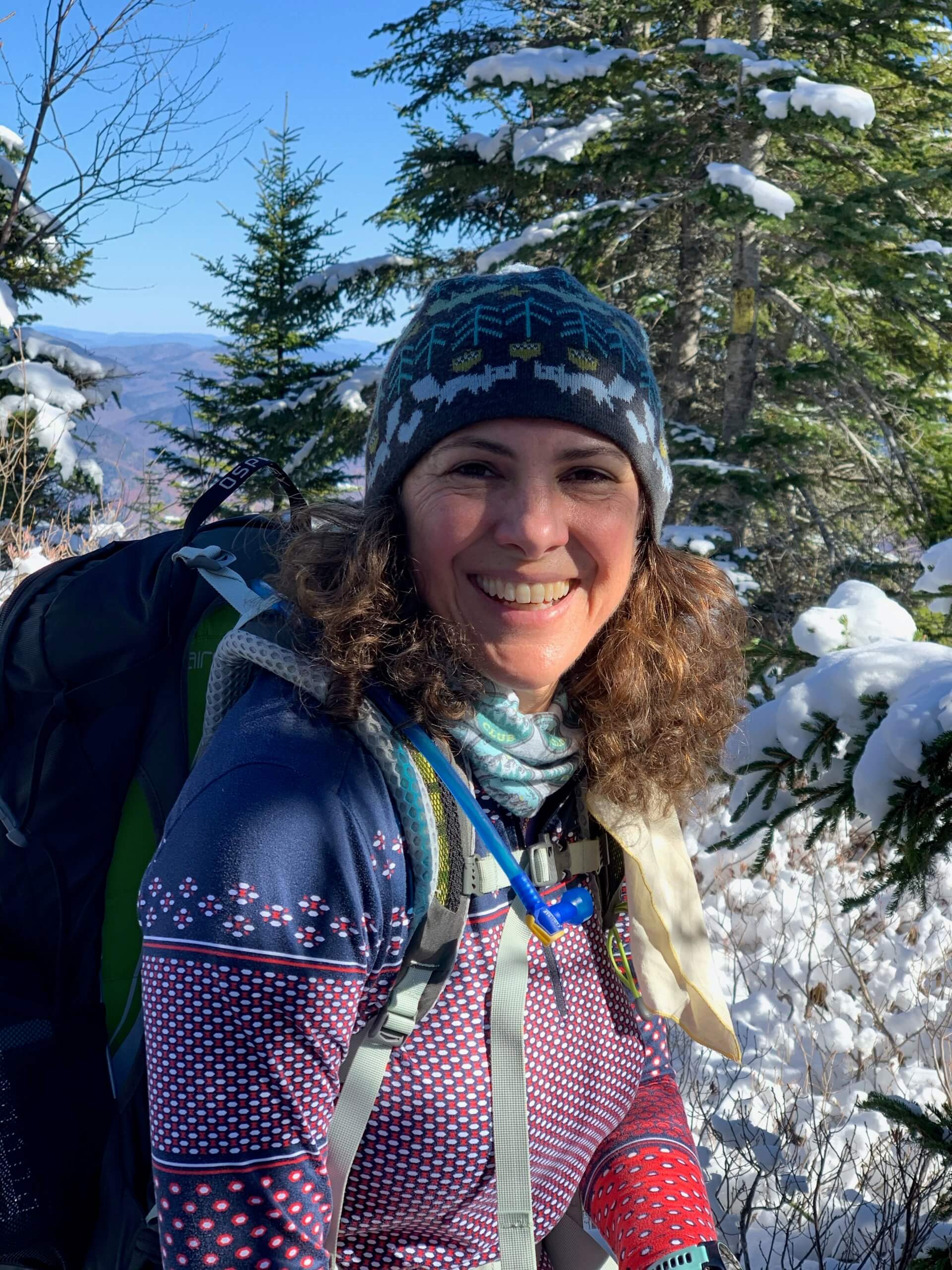 Gillian Schair
Portland
Gillian Schair is the founder of the LAC and a full-time mom to two teenagers. She is a huge enthusiast of Maine winter recreation, a lover of mystery novels and is trying to become a happier, less fussy runner. She's hiked in Peru, Bhutan and through the Italian Dolomites and has spent lots of time in the Maine woods, on the ocean, and in the mountains. Her passion for being outside started as a girl and has only grown since she started the LAC in 2015.
Alicia Heyburn is co-leader of the Ladies Adventure Club, assisting Gillian in the operations of the club as well as planning and leading adventures across the State. She is a Registered Maine Guide and a Wilderness First Responder. She enjoys open water swimming, road biking, is an intermittent hiker, enthusiastic canoer, and huge fan of Nordic skiing. Alicia is on the board of the Maine Island Trail Association, and the planning committee for BikeMaine. She is an amateur naturalist involved in land conservation and river restoration with a particular interest in anadromous fish. Huh? Sign up for her spring alewife hike and find out.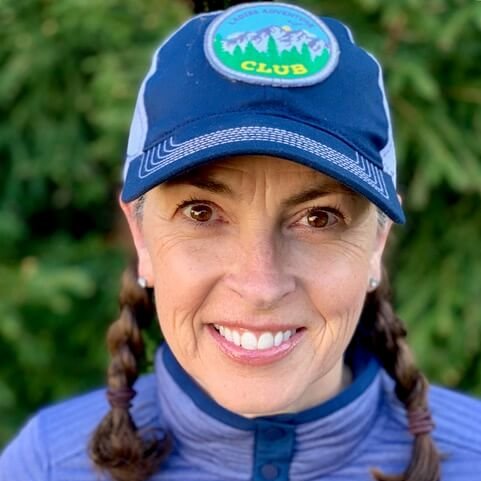 Kate Burnham
Cumberland Foreside
Kate Burnham is a Maine native. Her love of the outdoors began with hut to hut hiking trips in the White Mountains. Kate is a founding member of the Ladies Adventure Club, recently participated in the AMC Women's Leadership Course and is certified in Wilderness First Aid. When she isn't busy leading trips for the LAC, she can be found hiking, paddle boarding, kayaking, bicycling, snowshoeing, skiing and traveling.
Our Fabulous Guides
Guiding your adventure with skill and compassion.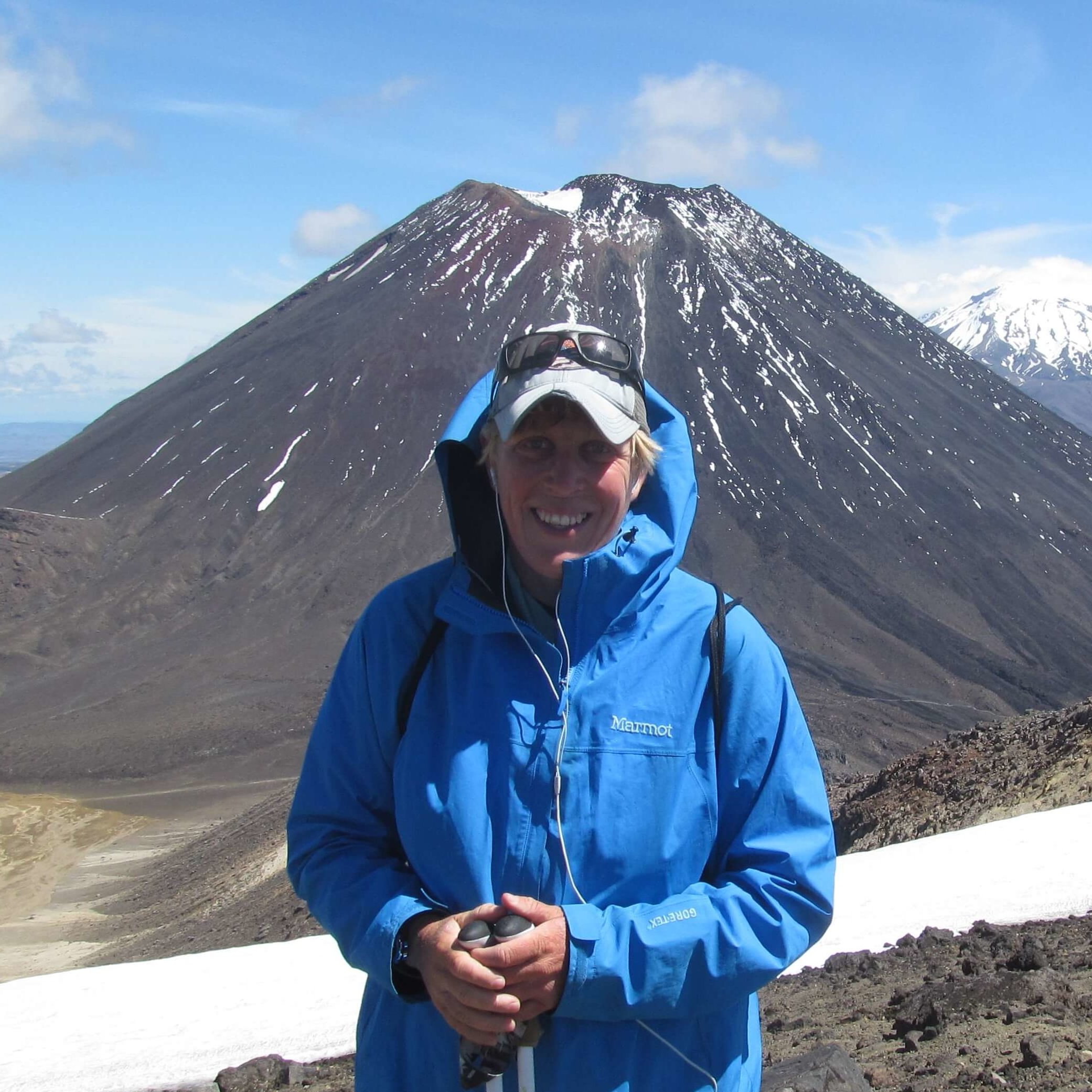 Stevie Dembowski
Casco
Stevie Dembowski was raised on a lakeside in rural Maine and is no stranger to hiking and camping with the family. When she was old enough to attend summer camp she got hooked on outdoor living. Stevie worked as a summer camp counselor and outdoor education instructor. Her first backpacking trip was along the 100 Mile Wilderness. She spent two months backpacking across Ireland, thru-hiked the Appalachian Trail and walked the length of New Zealand. She's working on a thru-hike of the Colorado Trail.
Audrey Cadwallader has always been a tomboy. She has been coming to Maine her whole life and now lives here full time. She loves what Maine has to offer for the adventurous soul. Hiking has become her new favorite past time. She's spent time in Colorado and hiked 20 of the Colorado 14ers. She has hiked in New Hampshire and Maine extensively and loved every moment of it. She is a certified Wilderness First Responder.
Kelly Corbin has been exploring the White Mountains and surrounding areas for 20 years. She is an alum of the National Leadership School and a Wilderness First Responder. An avid hiker, she has backpacked throughout the United States, including trips to the Cascades, the Wind River Range, and the Na Pali coast. Mountain biking is her newest love, but you can also find her sea kayaking, rock climbing, running (slowly), cross country skiing, and identifying plants that no one asked her to.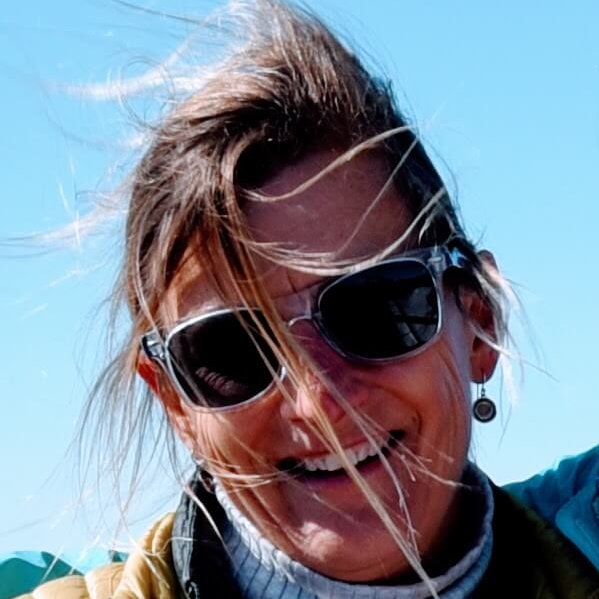 Anne Henshaw
Brunswick
Anne Henshaw has her roots in Maine. She grew up spending summers with her dad, grandparents, and cousins in Brunswick. She loves being around the ocean and spending time biking the backroads of midcoast Maine. In winter she likes to hit the trails – downhill, cross country skiing, and snowshoeing. Since joining LAC she has discovered her love of hiking and exploring Maine's backcountry trails. She is a regular yogi, shares a passion for photography and looks forward to the next adventure.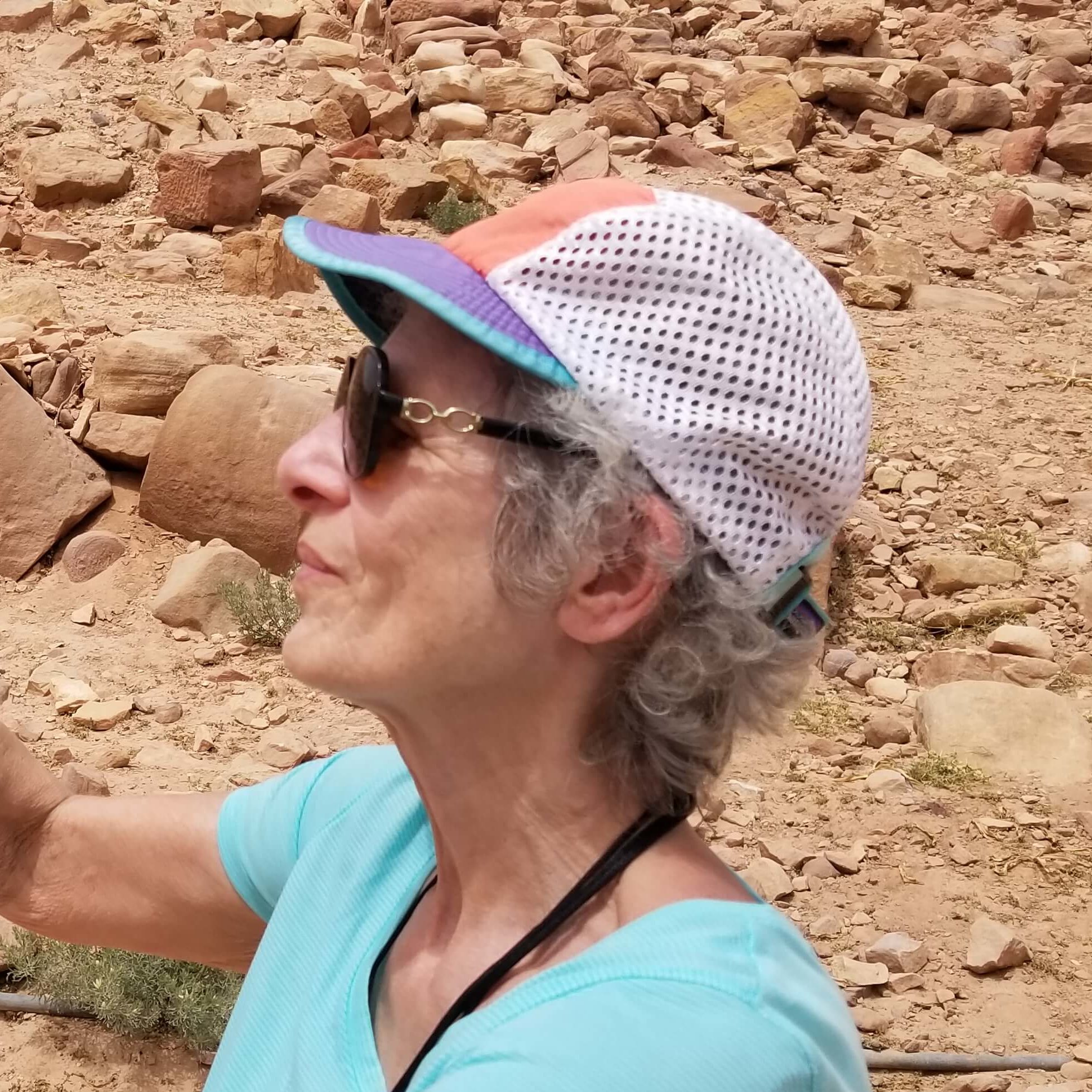 Carla Marcus
Scarborough
Carla Marcus has been a Maine Guide, a Sugarloaf ski patroller, a whitewater kayaking instructor, and a rock climber. She is the founder of WinterKids, a member of the Maine Ski Hall of Fame, and the proud mother of two brave, strong, and kind daughters.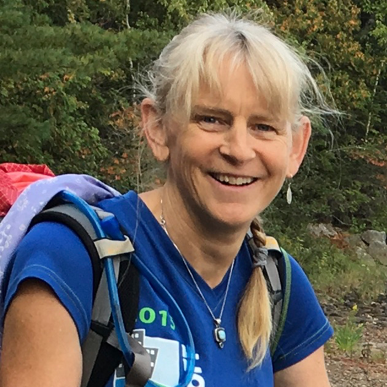 Meg Clews
Peaks Island
Meg Clews was born and raised in Maine, exploring the outdoors from a young age with frequent family hikes on the trails of Acadia National Park. Summers were spent as a camp counselor at Quaker camp where she led trips to the Bigelow mountain range, the Mahoosucs, and sections of the Long Trail. Meg worked for Outward Bound where she specialized in rock climbing and teaching sailing along the Maine coast. She now works as a Nurse Practitioner and instructs part-time for Wilderness Medical Associates.
Rachel Farrington grew up roaming in the mountains of western Maine and hasn't stopped yet. Her goal is to get outside every day and do at least one activity which she loves.  Her passions are backpacking, cycling, Nordic and backcountry skiing, birding, looking at the stars, and yoga. She spent several years leading trips for L.L. Bean Outdoor Discovery School and is a 200 hour certified Yoga teacher. She completed her NH 4000 footers in 2016 with her teenage daughter at her side. She works as a cardio-thoracic nurse at Maine Medical Center where she is amazed, on a daily basis, with the power of the human spirit.
Katie Parét grew up hiking with her dad in the CT woods, and kayaking and swimming in NH. She still loves to be outside. She is a Wilderness First Responder, and is usually over-prepared for an adventure. Hiking, kayaking, trail running, skiing and snow-shoeing are her favorites. Katie loves empowering women to feel comfortable and strong outside. We're stronger together. She's also passionate about yoga, eating real food, and taking care of the environment. Looking forward to seeing you on
the trail.
Our Advisory Board
Ladies Adventure Club Advisory Board
The LAC Advisory Board is a group of up to 12 individuals selected by the LAC Founder (Gillian) to serve as a sounding board on important matters about the LAC's operations and future.
The role of the advisory board is to, at Gillian's request, provide strategic guidance, identify opportunities to enhance the LAC, and generally to help serve as the eyes and ears of the Founder to ensure leadership is considering various perspectives when making decisions.
Ultimate decision-making authority for the LAC rests with Gillian but she values the advice, experience, and input of all Advisory Board members. The process of discussion, offering input and sharing varied viewpoints is key to making a well-thought-out decision.
Read more about the Advisory Board here.
LAC Advisory Board Members
Kate Burnham
Rochelle Glidden
Abby Gordon
Alicia Heyburn
Karen McKinney
Sara Needleman
Hoi Ning Ngai
Laura Shen
Ann Tartre
Leslie Tremberth
Other roles within the LAC
LAC Ambassadors
Patti Butler
Kerry Conway
Marjorie Dwyer
Liz Freeman
Jessica Glant
Ilse Haag
Stacie Hamilton-Waldron
Patty Howells
Susie Kendeigh
Rebecca Laflam
Kay Loftus-Ray
Maura Shephard
Priscilla Velentgas